Appalachian Heritage Cook-Off   
The 2020 event was cancelled due to the COVID-19 PANDEMIC
May 8 2021 – Saturday
1- 5 PM
 The time is approaching when Fort New Salem will once again celebrate the foods of our past. May 9 will start the day with the preparation of early 19th century food to be followed by cooking it over open fires and hearths. The smell and the taste of our fore mothers cooking will bring memories of special times to all that participate.
The Fort will have two judges who have done wild food cookoffs up and down the east coast, and one celebrity judge. Food will be judged on how well it adheres to traditional methods while the cooks get extra credit for being dressed in period costume. The reward will be a cash amount for the judge's best pick and the public's best pick. The Fort is expecting the traditional teas of the period to be available.
Activities will start early for the participants, but the public can watch starting at 1:00pm with the cooks presenting their entrants up to 3:00pm. Sampling of the cooking will be available as available from the participants and after final judging. Come out and celebrate food of the Appalachian culture.
For those that would like to participate, applications are available from the Fort or can be emailed to you by calling 304-695-2220.  Help is available in suggesting items to be used and where special cuts of meat can be obtained. In the past we have had venison, wild boar, lamb, and of course the ever popular spring time ramps. Celebrate food on May 11.
Fort New Salem is conveniently located minutes off of US Rt. 50 at the Rt. 23 interchange. General admission for this event is $10 with children 10 & under admitted free with paying adult.
2019 SPONSORS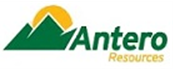 Martin Ventures LLC / EastGate Used Cars LLC   Martin Ventures LLC / EastGate Used Cars LLC